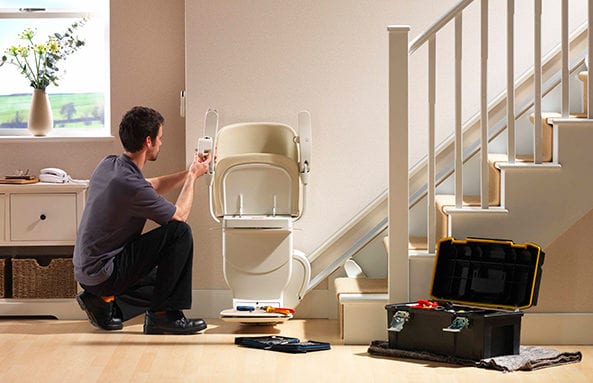 As you age, you may consider purchasing a new stairlift. New stairlifts are extremely beneficial in helping you maintain your independence without jeopardising your safety. New stairlifts are more expensive than used stairlifts but they come with warranties. If your staircase has a landing, there are also cheaper options than installing a curved staircase.
Do You Know About the Warranties?
You can choose from a wide variety of new stairlifts in Evesham. There are different makes, models, and brands. Typically, when you purchase a new stairlift, it will come with a warranty and a service warranty.
It is important to understand that a manufacturer's warranty is different from a service warranty. A manufacturer's warranty only guarantees the parts, not the labour included. A service warranty includes servicing your new stairlift. Before purchasing a new stairlift, you should ask what the warranties include.
Does Your Staircase Have a Landing?
Straight stairlifts are the cheapest option. If you have a staircase that has a quick 90-degree turn with a small landing, it is often cheaper to install two straight stairlifts than an expensive curved stairlift. If the landing is large enough for the person to safely transfer from one chair to another chair, installing two straight stairlifts is a better option financially.
The landing has to be wide enough to support two mobility devices and allow the person to safely move from one chair to another. If the person is physically unable to transfer safely, you should think about investing in a curved stairlift. While it is more expensive, it is a safer solution.