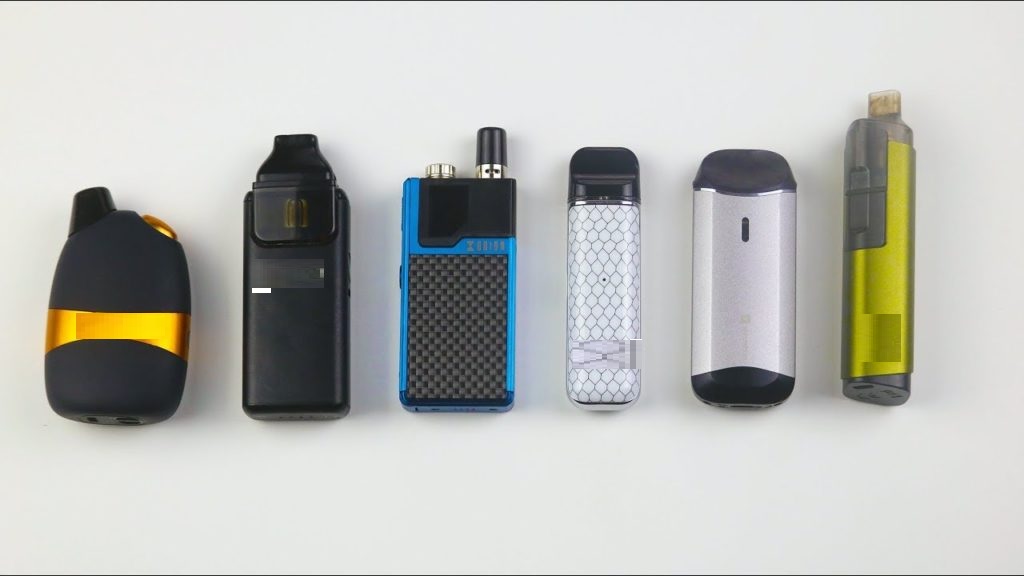 When you look at the pod mods available to buy, there are some excellent vaping devices, and they are often at very affordable prices. Ensuring you use the best quality vaping device can help enhance the vaping experience and ensure it is something you stick with, rather than smoking cigarettes again. Below are some of the best pod mods available to buy currently to help you decide which device you will use and make vaping a thoroughly enjoyable and tasty experience.
SMOK Nord X Pod Kit
The SMOK Nord X Pod kit is a small and convenient size, but do not be fooled by how small it is, as this device is packed full of features, simple to use, and offers an excellent vaping experience. It costs under £30 and is an affordable option, and you can benefit from using it as an MTL (Mouth-To-Lung) and a DTL (Direct-To-Lung) vaping device. It has a good 1500 mAh built-in battery, and it is durable as it is shockproof, waterproof, and dustproof. It has adjustable wattage and resistance and allows you to customise your vaping experience and ensure it is a pleasurable one.
VooPoo Vinci Kit
The VooPoo Vinci kit is like the one above and has a 1500 mAh battery, but the device has less power with a maximum 40 Watts output. However, it has a massive 5.5 ml tank capacity, so you can vape all day without having to top it up. It has a durable aluminium alloy frame and a full-colour TFT display. There are also three power levels you can choose from, which are:
With a purchase price of less than £20, it is an excellent vaping device that gives you plenty of control over your experience and can help make your vaping experience a pleasurable one.
SMOK Novo Pod Kit
Another excellent device you can consider when looking for a new vape is the SMOK Novo Pod Kit, which costs less than £20 and is packed full of safety features. There are various colour designs available, but the one drawback with this device is that it only has a 450mAh battery, so you will need to charge it a couple of times a day if you use it heavily. The replacement pods are readily available, and there are various types of coils you can use. If you are looking for a simple but effective device that is also affordable, this may be the perfect option for you.
GeekVape AEGIS Boost Pod System
The GeekVape AEGIS Boost Pod System is available for less than £25, and it is a customisable vaping device for those that love to control every aspect of their vaping experience. The device comes with two coils, but it can also support rebuildable coils, and it has variable resistance and wattage controls. There is a powerful 1500 mAh battery built-in, and it a lightweight but highly durable and is one of the toughest devices available. The pods also have an adjustable airflow vent, meaning you can tailor your vaping experience to just how you like it.