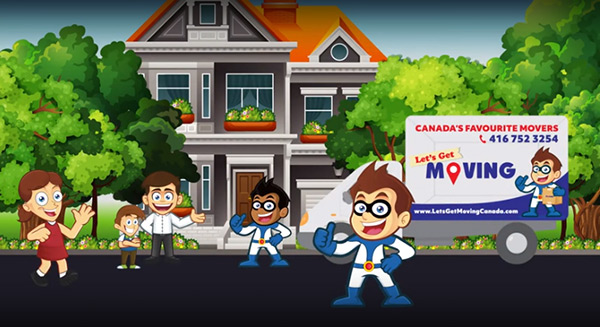 Have you ever thought just how many things can go awry while moving your office? The entire procedure can be in unpredictable situations. Often, they tend to crop up from the simplest of things. For example, things can go south for something as basic as box labeling. Probably, it is one of the most underestimated parts of packing and moving. But a little slip in this task can lead to consequences that you would not love. But the good news is that you can manage it with a little bit of care on your part.
An Insider's Tips for Doing Things Right
Here's your checklist for proper labeling before you make a move.
Start by color, coding the boxes. Pick a shade for each of your rooms, even lounges. This will help the movers to place the boxes in the right place.
Mark the boxes with all essential information. This would help to identify the contents of the boxes after the moving phase is over. Write about what the boxes come with, and also how to handle them.
Also, give your movers a chart that mentions the color code.
Preparing color-coded labels can be hassling. Hence, you might want to but readymade labels for the purpose. Several Commercial Moving Services in Toronto offer them for a reasonable price. If you are partnering with such an enterprise, then the team can bring them for you, as well.
Check that you fix the label on the boxes' sides, rather than on their top.
Again, if you don't feel like using paper labels, you can choose markers instead. In that case, you will have to mark the boxes with large and bold letters for visibility.
Specifically mention what each carton comes with. This will come in handy when you need to prioritize while opening them. Similarly, it would help to understand which cartons can rest for a while.
When you have some truly fragile items to move, make sure that you specifically mention that by marking the boxes as 'FRAGILE.' Such boxes can contain anything from your office decors or glass shelves. You will have to double-check that they remain secure throughout the process.
Your packing, moving, and unpacking procedure will be a lot smoother if you label the boxes with a number and their exact location. Plus, prepare a spreadsheet that corresponds to the information. Also, list the contents of each of the boxes. This process can be a bit time consuming but very practical in the long run.
Try labeling the boxes based on their priority of unpacking. For example, you can mark them as H, M, and L. This would indicate whether the boxes have high priority, medium priority, or low priority items.
Conclusion
When looking for Commercial Office Movers in Toronto, make certain to check with award-winning local companies like Let's Get Moving (www.letsgetmovingcanada.com). The packers, movers, and storage company keeps on offering various plans for packing. You can also customize their plans for your convenience. You can also request a no-obligation quote online.